Professional Siding Replacement & Repair
The siding on your home plays just as important a role as your roof does when it comes to protecting your home from the elements. If siding becomes damaged, your home is at risk for even greater problems, especially once water gets into the structure. Siding is also one of the first things people see when they look at your home so if it's faded or in disrepair, your home may not be making the great first impression you want.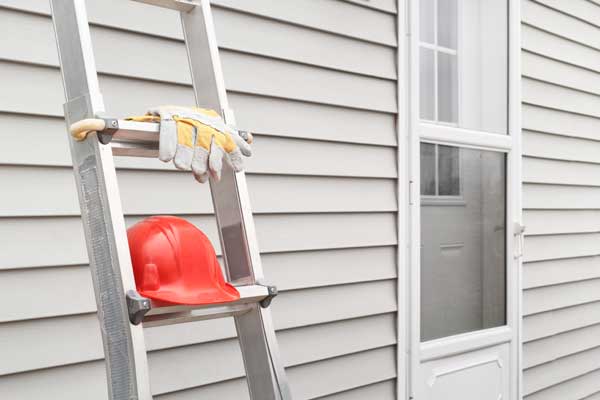 WH Construction is here to help change that. Our siding repair professionals will perform a professional inspection of your siding and provide you with a free estimate for the recommended siding services. Contact us today to schedule an appointment!
We Install High-Quality Siding Products
Choosing new siding for your home will be an enjoyable, stress-free experience when you work with our siding experts. WH Construction can help you explore your siding options and help you choose the perfect product for your new siding installation. You can then rely on us to install your new siding properly, ensuring long-lasting, great-looking results!
Siding Repair Services We Provide
If your existing siding only has minor issues, we can likely fix them rather than recommending installation of new siding. Examples of minor damages that can be repaired include:
Loose siding panels
Mold or mildew growth
Holes or cracks in siding
Warped, bubbling or melted siding
Rotting or other water damage
Have you noticed these problems with your siding? Please don't hesitate to contact our team for a professional inspection. We will give you an accurate repair estimate at no obligation.
Contact Us for a Free Siding Inspection & Estimate!
WH Construction would love to help you with your siding repair or replacement needs. To get started with a free inspection, call us today at (405) 590-4428 or send us a message using the contact form.