Residential Roof Repair & Storm Damage Specialists
High wind, rain, hail and more can cause a multitude of damage to our homes here in the OKC area. If your roof sustains storm damage and you need professional roof repair, look no further than the team at WH Construction. We are specialists in asphalt shingle roof repair and replacement services. We can properly analyze your roof's condition and get you on the path to a fully restored roof.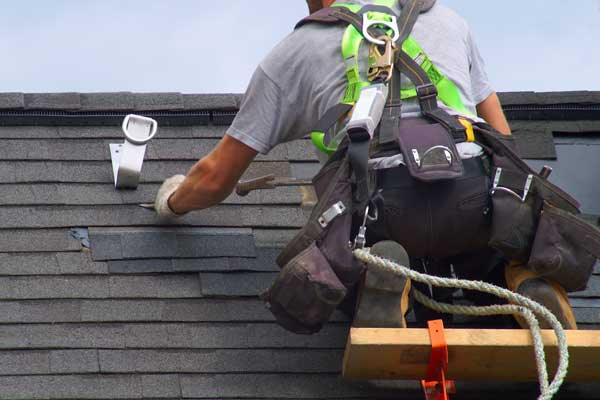 Common Damage That Requires Repair
There are several signs you can look for that indicate it's time to call for professional roof repair. Get in touch with our experts if you notice any of the following issues with your roof:
Missing or broken shingles
Warped shingles
Leaking roof
Hole(s) in roof
Mold or mildew growth
Water stains on ceiling
Rotting soffits/fascia
Insect damage
When you call on our team for a free roof inspection, we will examine your roof for all of these issues and more, making sure we identify any areas of weakness and provide you with a comprehensive report, including a free estimate for the needed repairs.
Storm Damage? We Are Restoration Specialists
Storm season can bring some unexpected situations. When damage occurs, we are here to support you with storm damage restoration, roof replacement and repair. We work with both insurance companies and homeowners, using premium products to ensure quality installs. There is no reason to deal with your insurance company and a restoration project on your own. Contact WH Construction today for professional assistance the whole way through.
Contact Us for a Free Inspection & Estimate!
WH Construction can answer any questions about our roof repair services and get you set up with a convenient appointment for a free inspection. To schedule a time for an inspection, call us today at (405) 590-4428 or send us a message using the contact form.